Top Ice Fishing Products of 2018
Top Ice Fishing Products of 2018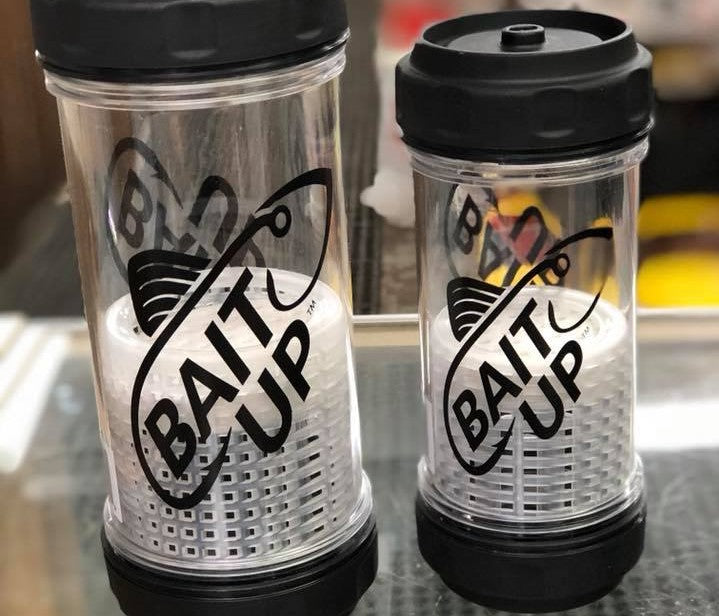 Which Ice Fishing Products Are Driving Results? Let's Ask a Pro!
Blue Ribbon's very own General Manager & Pro Staffer, Dave Christenson, has assisted countless numbers of ice fishermen as the Midwest's ice fishing bite continues to go strong. Dave has compiled a list of the hottest products, and more importantly, the most productive products of the 2018 ice season thus far:
Venom Spoons & Jigs
Amazingly long lasting glow epoxy. Order Online HERE, or shop in person at Blue Ribbon Bait & Tackle in Oakdale, MN. It's the top-selling ice fishing item on our website this year.


Bait Up Bait Container
Bait container that keeps your hands dry and warm in cold weather. Two sizes available at Blue Ribbon Bait & Tackle.
Strikemaster Lithium 40 volt Auger
Blue Ribbon has been selling a lot of these augers, and Strikemaster can't keep up the production. One 10" is still available at Blue Ribbon.
Marcum Lithium Shuttle
One of the top new ice fishing sonars on the market! 40 hours of continuous run time, 12 volt 12 amp hour Lithium ION battery, fast recharge, dual USB power ports, dual rod holders built into the device handle, inverted transducer rest eliminates freeze up. Overall, a very lightweight sonar unit. There's still one available at Blue Ribbon.

Dave's Wedgees
Scented plastics with great action and glow colors- Available on our website HERE.
Engel Coolers
Great for keeping your minnows alive and traveling. Various sizes available at Blue Ribbon.

Vexan Rods
Some of the hottest ice fishing rods we've ever carried. Pro-Staff recommended. Available at Blue Ribbon.

Limit Creek Rods
Great balance of sensitivity and power, at a great value. Available at Blue Ribbon.

Propane
New customers are frequently shocked at our great propane prices. Who doesn't want to enjoy some of the best local prices on propane? Available at Blue Ribbon, and don't forget your punch card!