Fall Fishing Tips from the Pros
Fall Fishing Tips from the Pros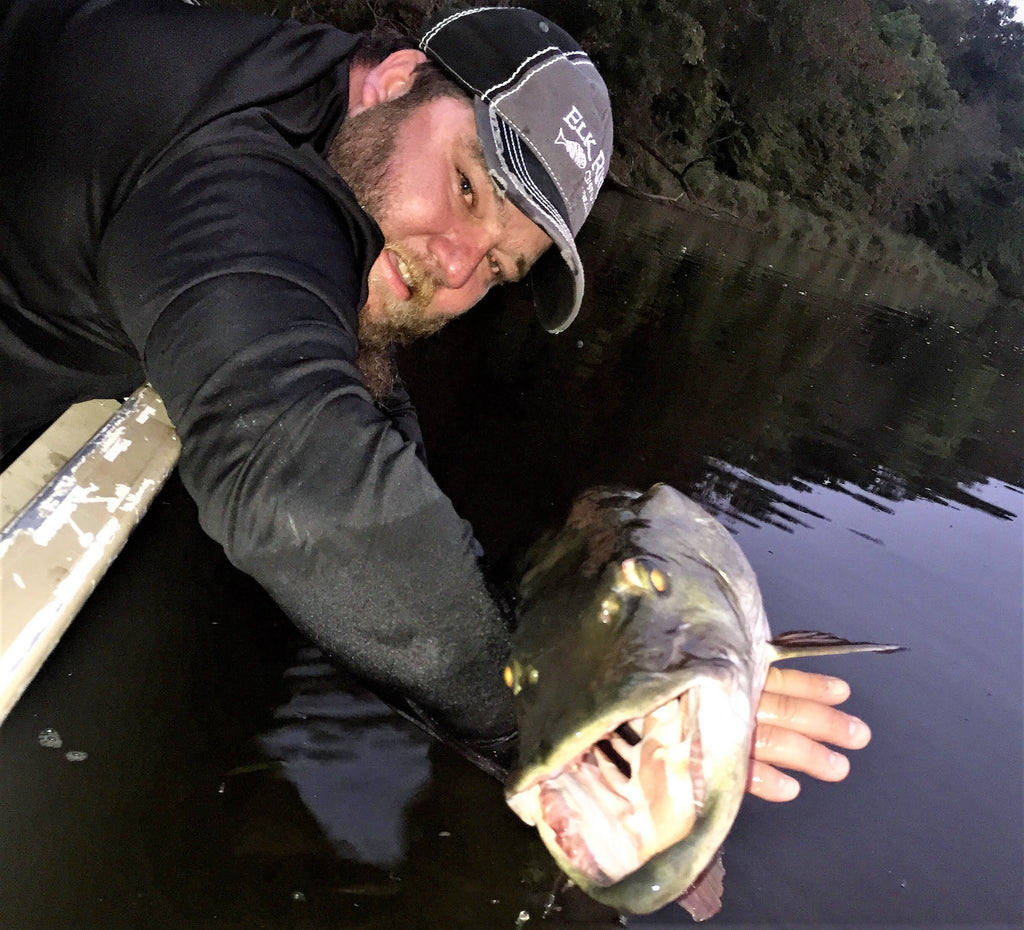 Sept. 13th, 2017
Late Summer & Early Fall Muskie Patterns
Scott King, Blue Ribbon Bait & Tackle Pro Staff 
As our days get shorter and the sun's intensity diminishes, our water temperatures gradually dip from their summertime peaks. This is good news for muskie fans! Fish activity definitely heats up as the water cools, and your hours on the water are often more productive as summer becomes fall. You'll see more fish per hour on the water, if you're doing it right.  Here are a couple of tricks to stay in contact with the muskies you're after.
Weedline trolling:
"Of course—this works all summer," you're saying, and you're correct. Just think about it in a grander scheme as fall approaches, though. Look past the smaller patches that you've targeted with your summer casting techniques. Troll the biggest weed lines, weed flats, or weedy bays in the lake and start your efforts there. Inside edges can produce, but the outside edge is where you'll connect with the most fish. This is just a high percentage technique and can work on our small or massive lakes. Trolling big spinnerbaits is a fantastic way to keep your bait in the strike zone the longest, and these baits can easily clear weeds with a good pull of the rod. Try varying weights of the Ace Bait, Ace Baits available online. They've been a staple trolling spinnerbait for Minnesota anglers for nearly twenty years. Lots of tournament winnings on this bait in late summer/early fall! 
Topwater rocks and weeds:
If trolling is not your thing, casting topwater baits will continue to produce as summer fades. Muskie activity levels are up, and they are very willing to chase topwaters. Often more so than they would during the peak water temps of July and August. Find the rock areas near weeds, rock outcroppings of islands, or key weedline features (turns, changes in weed height, etc). This is where you'll connect with active fish. During prime conditions, the topwater presentation can really get the attention of a lot of fish in short order. Some of the hottest baits at Blue Ribbon right now are from Lake X Lures, Lake X Topwaters available online.  
Certainly, many other patterns are available during late summer, but these are two simple ways to get started, or stay focused if the chore of locating fish is overwhelming. Good luck!
Noah Binsfeld
Guest Contributor, Get The Net Guide Service & Tackle

As late August fades away to the cool mornings of early September, the first signs of fall appear: changing leaves, cool winds and early morning fog over the river! This is my favorite month in the Muskie season. But sometimes it can fool you into changing to a fall pattern too soon.

One thing I have learned is to stick with the late summer pattern until the fish stop using those areas. There is often a warm up as we get closer to October, which will keep those fish in their shallower spots longer then most people think. As other anglers up-size baits and head to deep water, you can capitalize on these summer areas by sticking with smaller, faster bucktails like "Little Rippers" that can be found in-store at Blue Ribbon. If you stick with this pattern until the fish are no longer showing up in these spots, you can put more fish in the boat, and once they disappear you know it's time to switch to your fall tactics. Let the fish tell you when they switch to their fall movements. 
Check out Noah's recent beautiful fish below!
Expert shopapps Shop Adds