Fishing Tournaments Will Make You a Better Angler
Fishing Tournaments Will Make You a Better Angler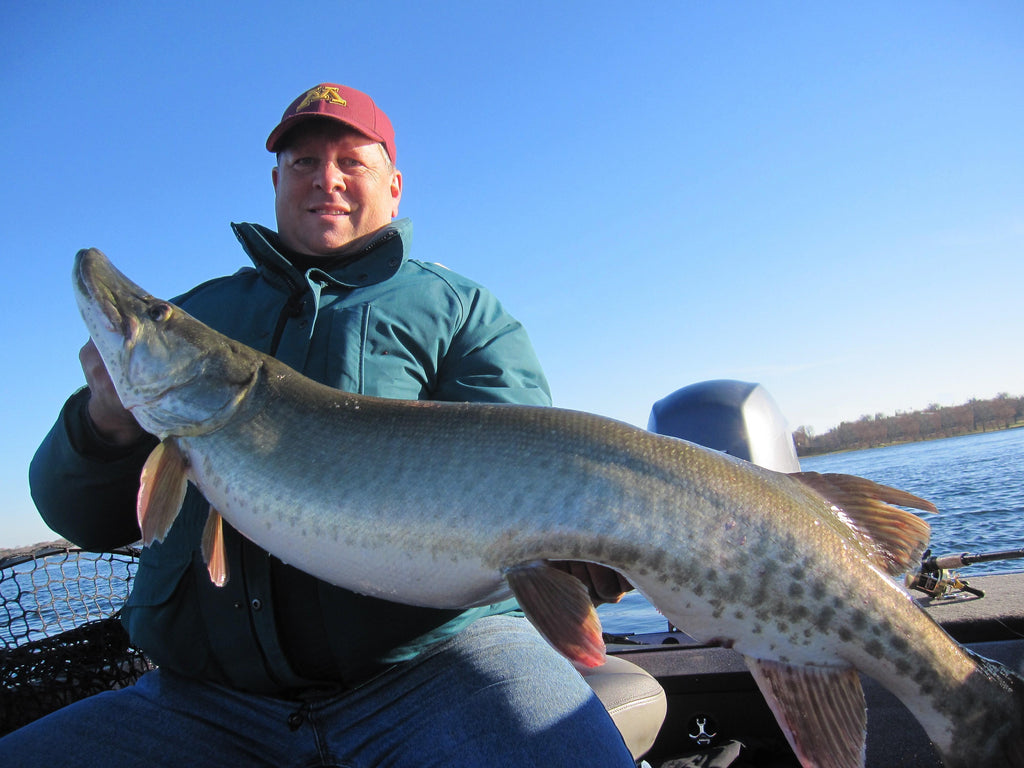 A lot of anglers have the misconception that to fish tournaments, whether it be bass, walleye, muskie, or even panfish, you have to be a highly qualified professional to compete. Although at the highest level of tournament fishing you should be fairly adept, I'd like to offer some tips that will help you get into fishing tournaments at any level. Hopefully this will make you a better angler for your everyday fishing as well. I will mainly focus on walleye tournaments, since that is what I fish most, but these tips would apply to all fish species tournaments. 
A good way to explore fishing tournaments is to first fish a tournament as a co-angler with a professional. On the walleye side there are a couple of circuits that encourage this type of participation. A couple to check out are Cabela's National Walleye Tour, (NWT), or the FLW. The concept is fairly simple; you as the amateur are matched with a different professional for each day of the fishing tournament. You work together as a team, and the weight of your catch goes with you into the next day, as you are paired up with a different professional. Most pros will help you with any questions you have, and if you have a basic understanding of how a rod and reel work, they will (in most cases) let you catch your share of the team's total catch.
Fishing with pros has taught me more than any video I have seen, or any article I have read. Watch how your pro partner fishes---how they present their bait or lure, how they bring in their fish to the boat, how they net. Pay attention to what type of equipment and tackle they use during the fishing tournament, how they use their electronics, and how they use boat control to catch fish. It is also very important that you listen to your pro on what they want you to do, and how they want it done.
In these type of tournaments the pro will provide everything: rods, reels, bait, etc. All you need to bring is proper clothing, rain gear, your food and beverage (no alcohol though). It is customary to help the pro with some of the expenses, such as gas and bait. A small stipend is greatly appreciated. Most entry fees for co-anglers at these tournaments range from $200-$400. I believe this is money well spent for the type of education you can get out of this experience. Most of the pros I have fished with are very approachable and friendly, but it is crucial that you listen to them. After all, they are trying to earn a living by fishing tournaments.
If you are ready to start fishing tournaments on your own, there are a couple of basic things you need to know. First and foremost, although some tournaments require a minimum length boat of 16ft for safety reasons, you don't need a $70,000 tournament boat outfitted with all of the latest electronics and gizmos to enjoy the tournament experience. I fished one tournament that was won by a father/son team that used a 17ft tiller style boat.
Second, most tournaments are team events, so find a good partner that has the same passion for fishing that you do. Keep in mind that teams are not just two guys. There are a lot of husband/wife, father/son, mother/daughter, brother/brother teams, and so on.
Next, consider which tournament(s) you would like to fish. A couple of state and regional circuits are the Minnesota Tournament Trail, (MTT), and the AIM Weekend Walleye Series, (AWWS). There are a few others too. These circuits usually consist of 4-8 qualifying events that lead into a championship tournament. You don't have to fish every qualifier to get the tournament experience. Each tournament offers a cash payout to the top finishers, depending on how many teams have signed up. Most of the tournaments are one or two days in length, so you don't need to take a week's vacation to participate. Most fall on weekends, so plan on 2-4 days, including prefishing.
There are a couple of different formats for walleye tournaments: live weigh in, and catch and release. Catch and release is a fairly new concept. You are issued an SD card for your camera, a certified measuring board (like a Judge rule), and a score card to record the length of fish. When you catch a fish, you put it on a measuring board and your partner takes a picture of it to show the length. You then record that length on the score card which is converted to weight. It is a great concept and the wave of the future. This format will help protect the resource and isn't subject to slot sizes and possession limits.
Another choice is 1 off fishing tournaments. There are many to choose from around the area. These tournaments are also team events. Some are two days in length, but most are only one day, so not a huge time commitment is needed. They offer very generous payouts and are generally held on popular walleye lakes. Again you don't have to have all the latest and greatest equipment to participate. Skill levels range from intermediate to expert. For more information on all these fishing tournaments you can search the internet, check out some of the outdoor publications, or check with your local sporting good store or bait shop like Blue Ribbon Bait and Tackle.
Here are some basic tips for fishing your first tournament. After you and your partner have decided which tournament and body of water you want to fish, make sure you do plenty of prep work before you head out. This includes researching the body of water you will be fishing by consulting both electronic and paper maps. Note what type of structure it has, its water clarity, and predominant forage. DNR lake maps also provide a lot of helpful info, such as size of fish, stocking, and so on. Before you leave, make sure your gear is in order and working properly. Get fresh line on your reels, the correct tackle on board, and make sure your boat motor and trailer are in proper working order.
Pre-fishing is a very important way to prepare yourself for tournament success. Try to arrive a day or two (or more) in advance to get to know the body of water you'll be fishing. Before you launch your boat, check with the local bait shops to see what the dominant bait will be,  the presentations that work best, and the areas the locals fish. Don't expect to get specific information on spots, but anything will help. Once you reach the boat ramp don't be afraid to talk to the locals. Be friendly with a smile. Also make sure you know what the weather will be. Is it cloudy? Or clear? What direction is the wind coming from? What is the water temp? These factors help determine what presentation will work best and help dictate which strategy will work for that day.
Once you are out on the water keep track of what is working and what is not. Don't be afraid to try something new if what you're accustomed to using isn't working. If you are locating and catching fish, don't linger on that spot too long, as you don't want your competitors crowding in on you. And the more important point is that you need to have alternate spots in case that particular spot doesn't work out during the tournament. Pay attention to what other boats are doing, both locals, and other competitors. Don't worm in on their spots, but see what they are using for presentation and pay attention to what kind of boat control they may be employing. Make sure you and your partner are on the same page when it comes to making decisions on locations and presentations. You don't want to be arguing about these things the day of the tournament.
Once you have completed your pre-fishing, make sure you arrive early to the fishing tournament rules meeting, usually the night before the tournament. This is a good time to network with other competitors and get to know people. Once the rules meeting starts, pay attention to the rules. You don't want to be penalized fish or get disqualified because of inattention. Listen to what other competitors are talking about. Some of the information you can use, some of it might just be to throw competitors off their game. In turn don't give out any specific information you have garnered, but be friendly on general information. You may see these competitors at other tournaments so it may benefit you to have relationships with other people.
Apply what you have learned pre-fishing in the actual fishing tournament. Be patient, don't get stressed out if things aren't working out as planned, and be positive. Learn by your mistakes and file away what worked for the next time. After the tournament is over talk to the other anglers to see what worked for them, and in turn what worked for you. Most anglers will give you more specific information once the fishing tournament is over and you can use this for the next tournament, or the next time you go out fishing for fun.
Following these basic tips will hopefully make you a better angler, enhance your fishing experience, and boost your confidence in all of your fishing endeavors.